Good

We may act like loose units, but we're dead serious about making a positive impact in our community. Whether we're rallying behind local sports teams to amp up community spirit and boost their marketing game or joining forces with local charities to expand their reach, we're fueled by passion every single day!

Fun

Our motto is simple: fun first! Whether we're clowning around in front of a camera, mingling with you delightful people at festivals and events, or concocting mind-boggling images and flavours. It's all about unleashing the fun!

Beer

At the end of the day, the beer is what started it all, it's the heart of our business and the pride of our team.

We pride ourselves on quality beer and making sure it's as fresh as can be when it lands between your lips and dances over your tongue.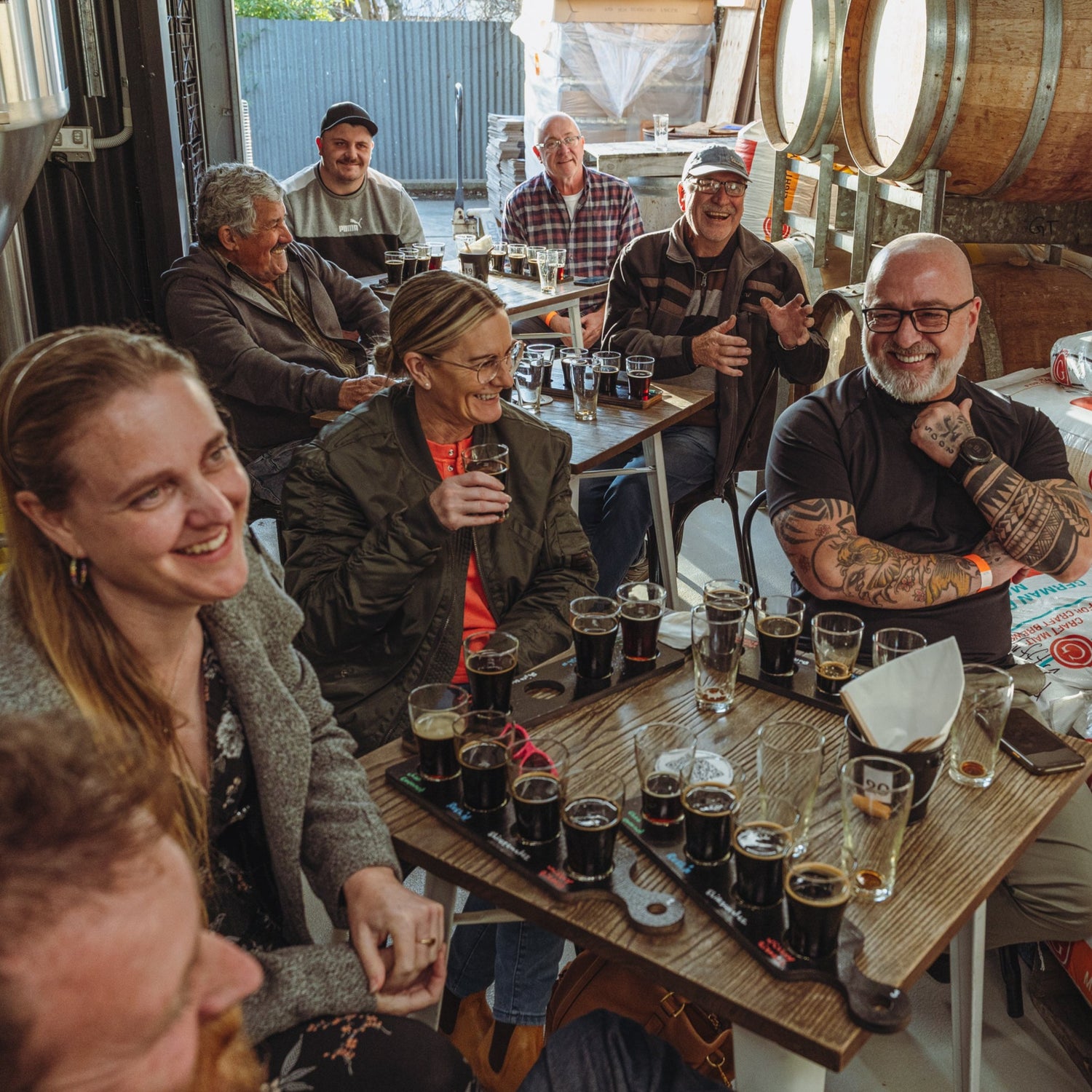 The Brewstillery
The HQ for our beers and where they are brewed and packaged. Nestled in amongst one of the Country's finest wine regions we are surrounded by quality produce and make the most of it at the Brewstillery. Offering up a range of Burgers, wings and loaded fries. Come and pair some delicious grub with quality beers!
Book a table
A little info
Brewery & Brewstillery

33 High Street, Willunga. SA. 5172
Brewstillery Contact
Stockist Information

We are stocked in a wide range of bottleshops, Hotels, pubs, bars and restaurants in Adelaide Metro and on the South Coast.

If you are looking for a particular location, hit us up at info@shiftylizard.com and we can help you out :)
Wholesale Sales Contact

Paul:

sales@shiftylizard.com

0423 832 183
Hard Days Night ADL

Also find us at

harddaysnightadl.com

301 Wright Street ADL